DS-Lush Beauty
This seedling was the first large silivan (Silvia's descendant)
Photo below shows it together with famous Silvia.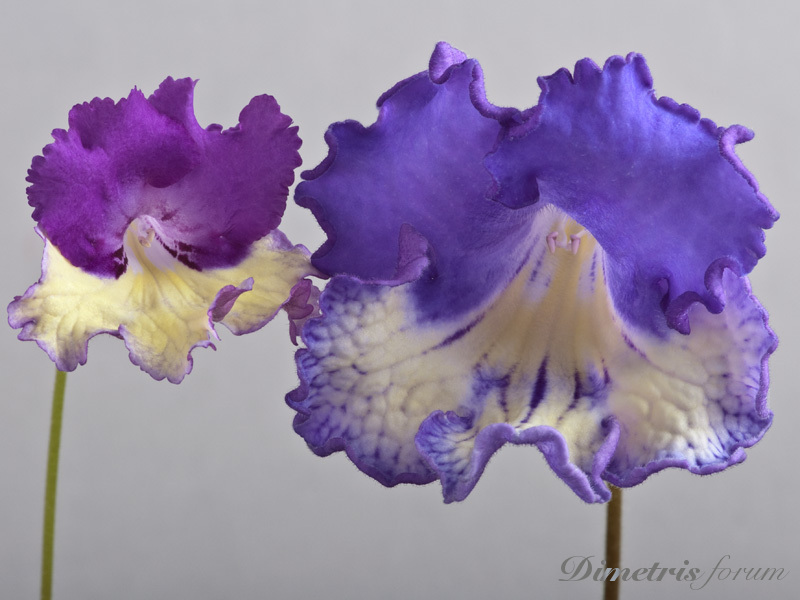 The size is the result of heterosis (hybrid vigor) and likely will not be inherited if crossed.
This seedling has "pure" light blue color.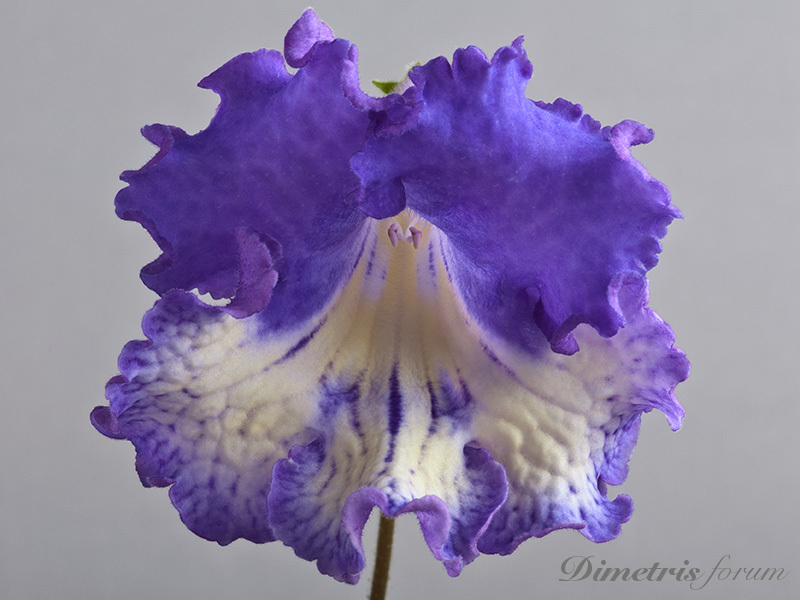 This one is already 8cm and will grow further.
Together with another large one. Here DS-Lush Beauty is 9.5cm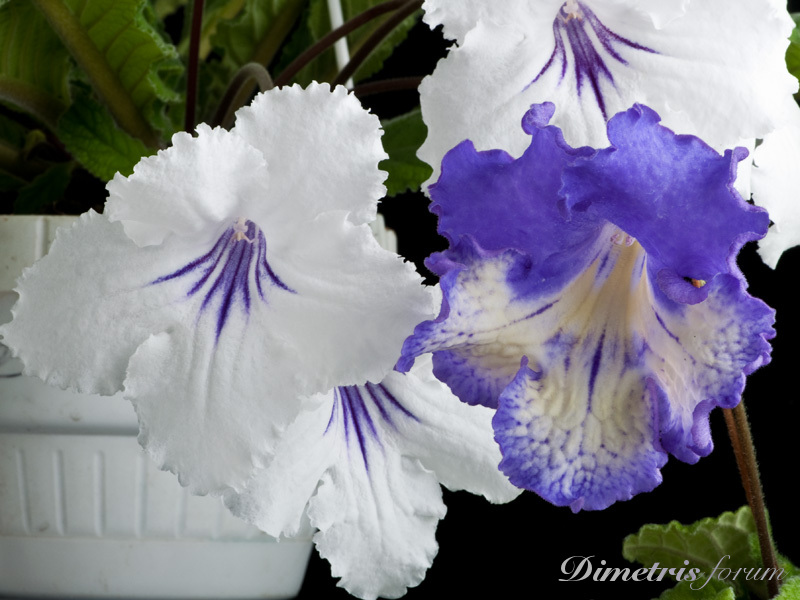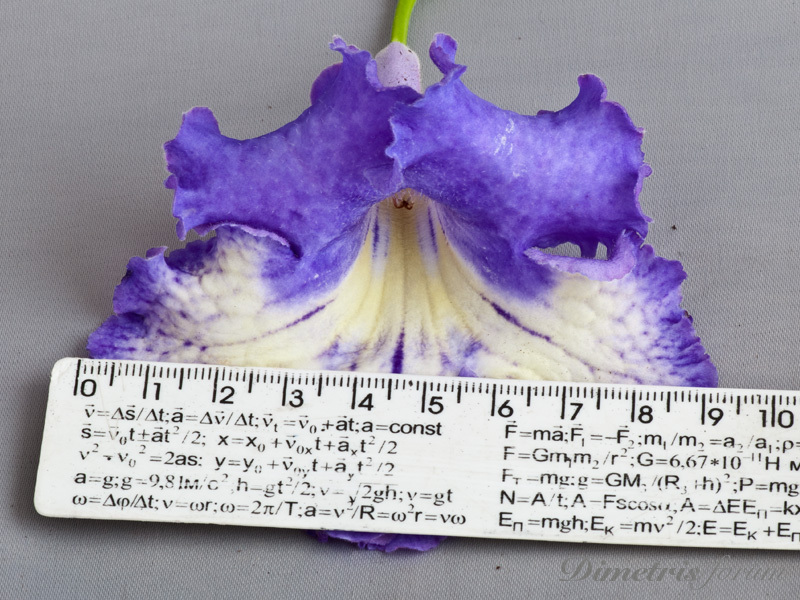 first babies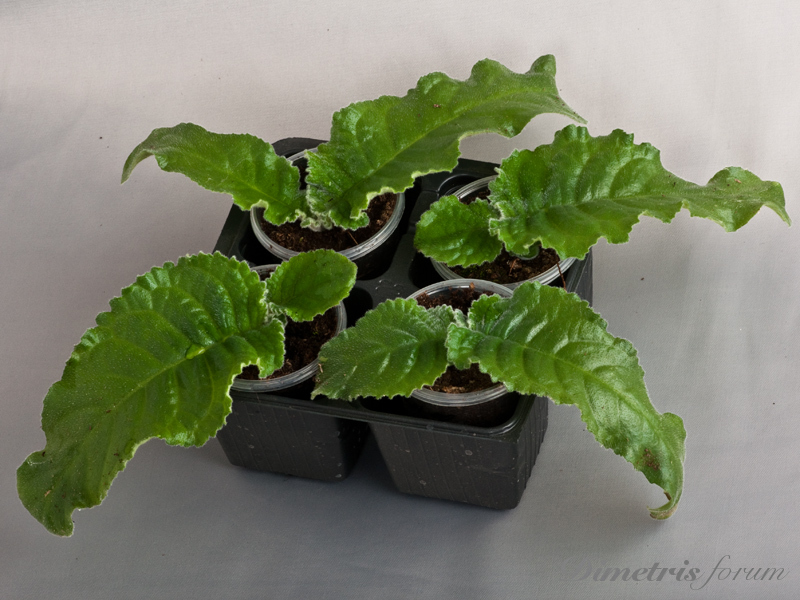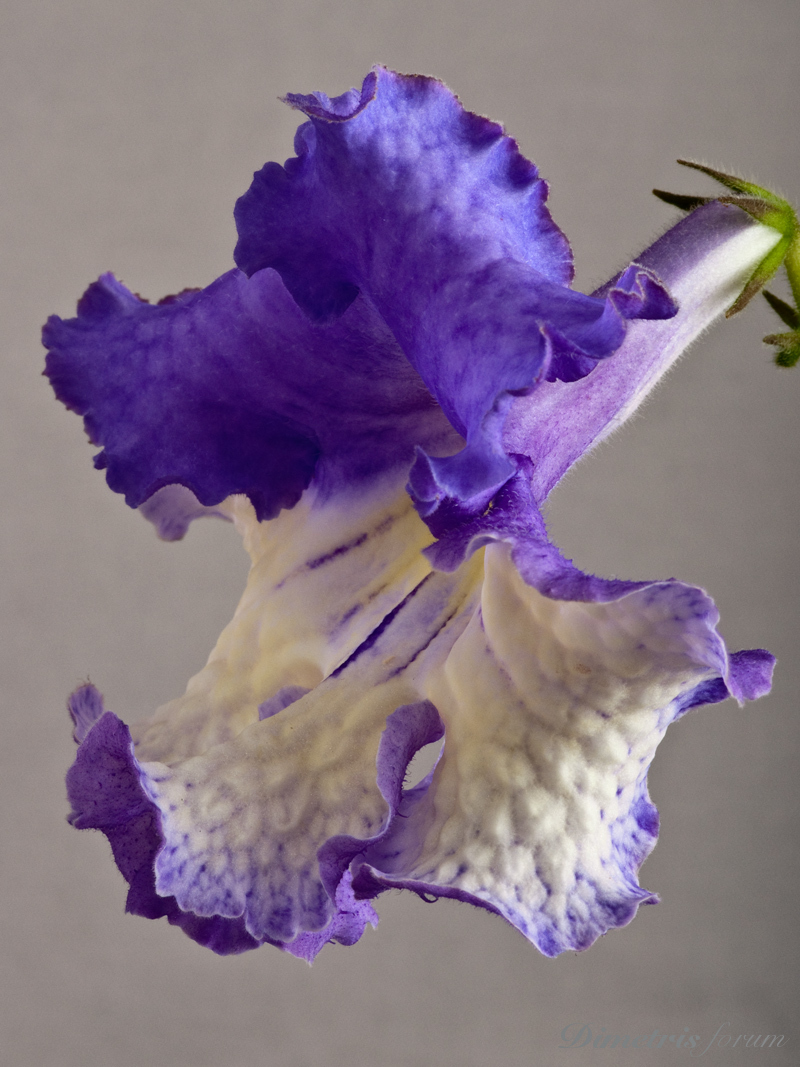 but mother plant is still blooming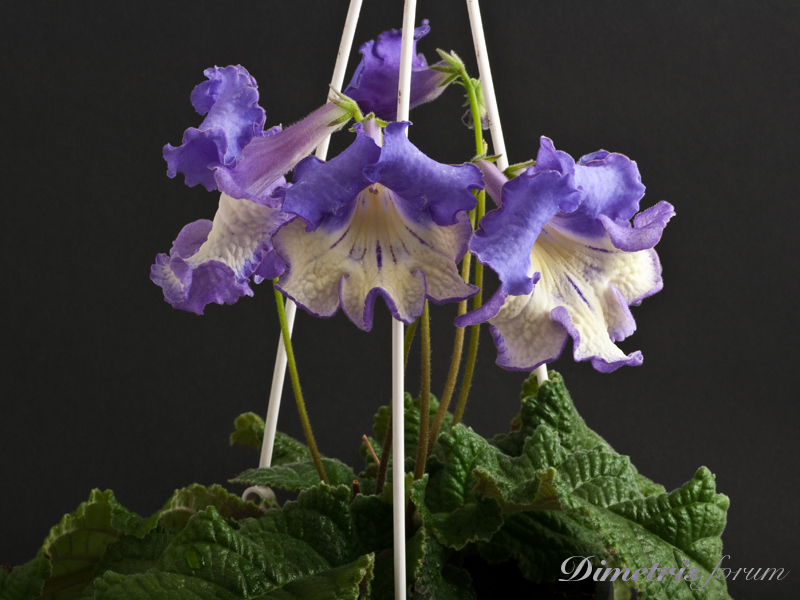 month later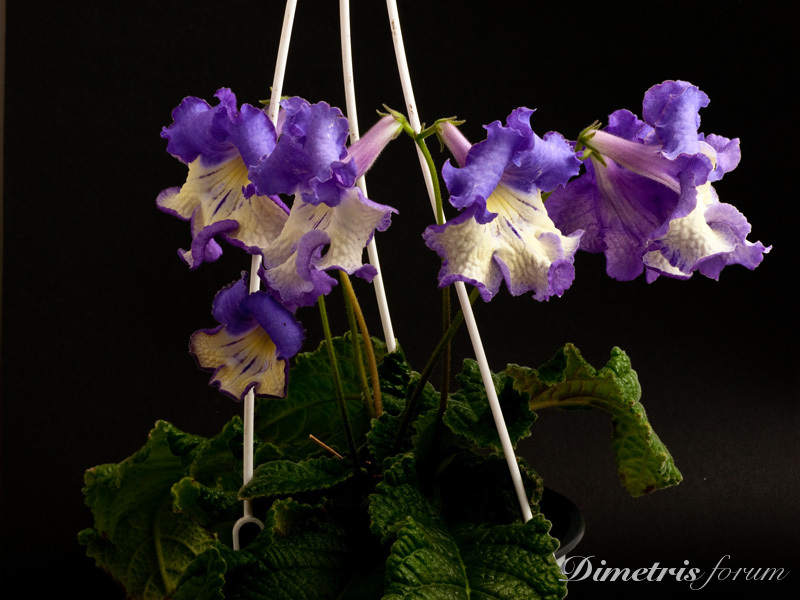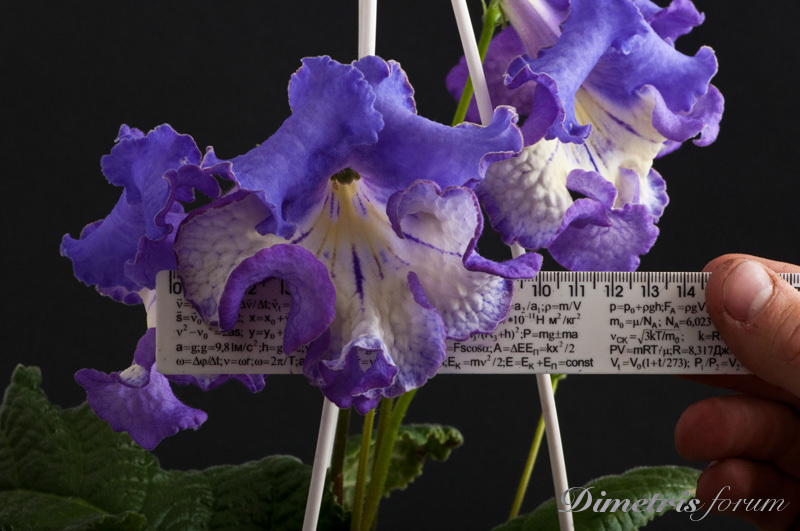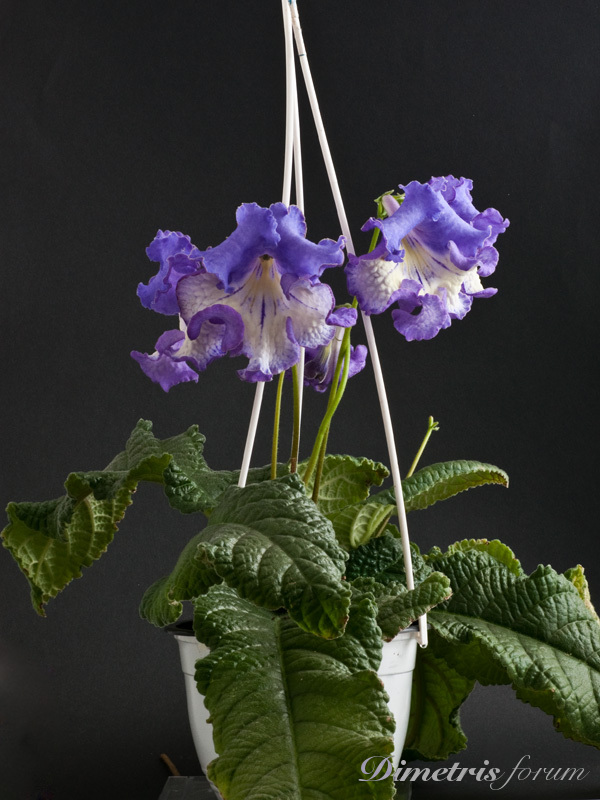 size of the blooms of mature plant 10cm (4') without flattening the edges.
First photos from forumchane (people from forum)
http://dimetris.com.ua/forum/viewtopic. ... 5563c50129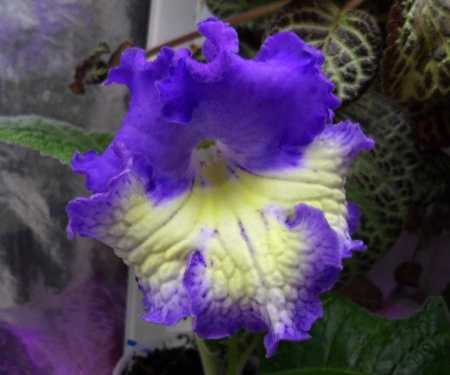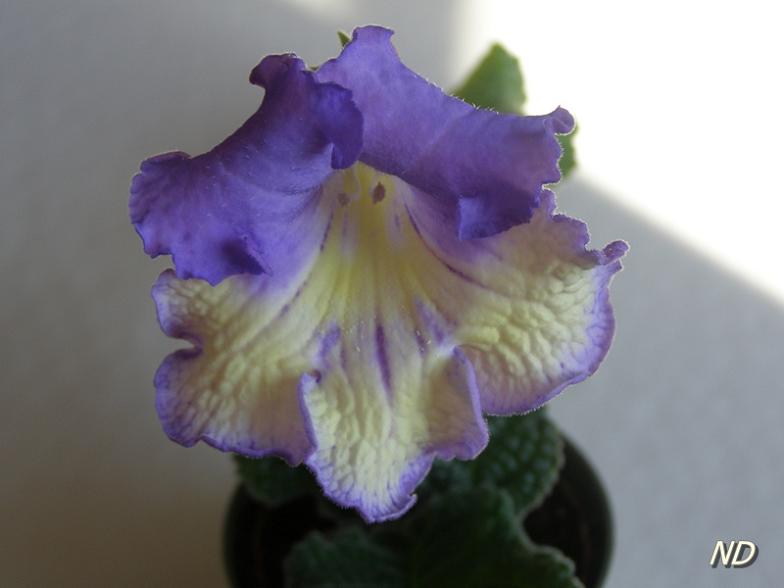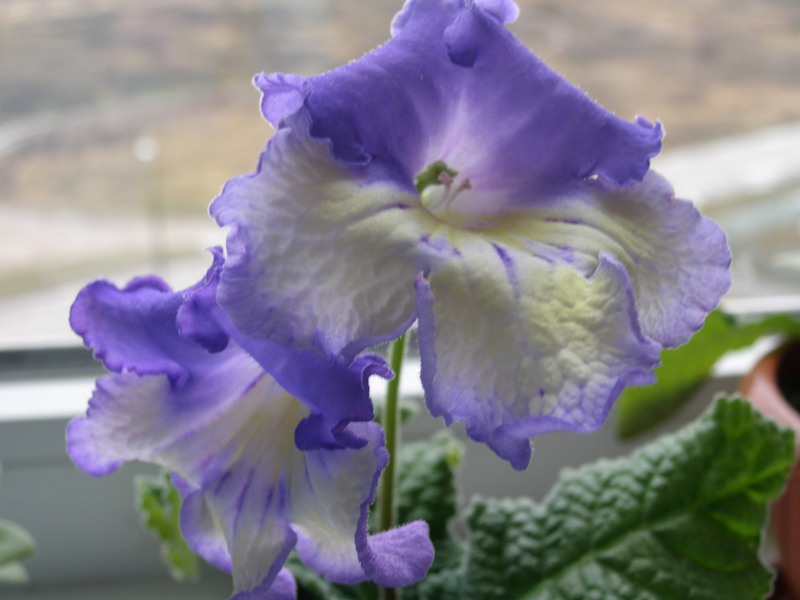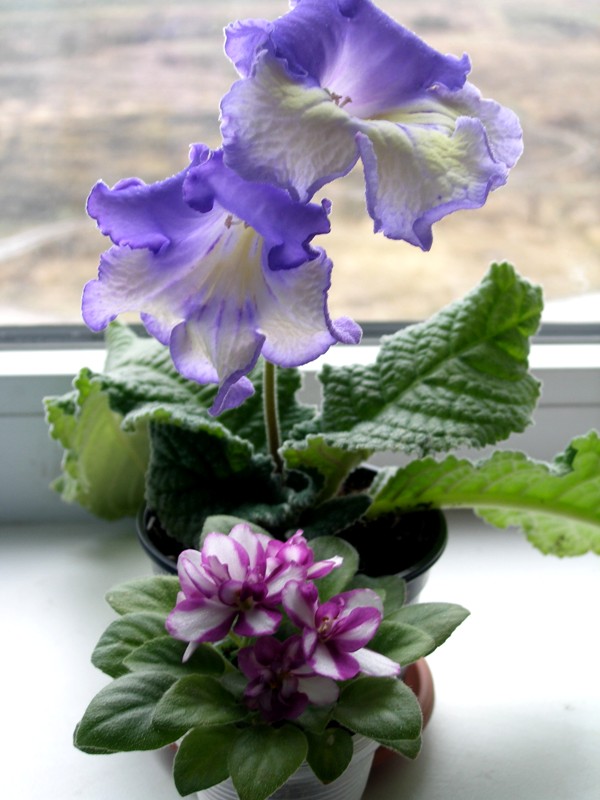 One person from forum has DS-365 with very hairy leaves. First suspicion that it is the result of a tick infestation. It was ruled out.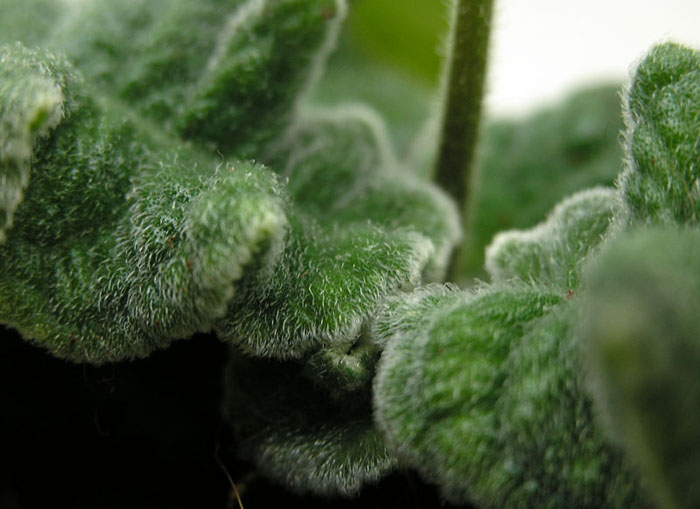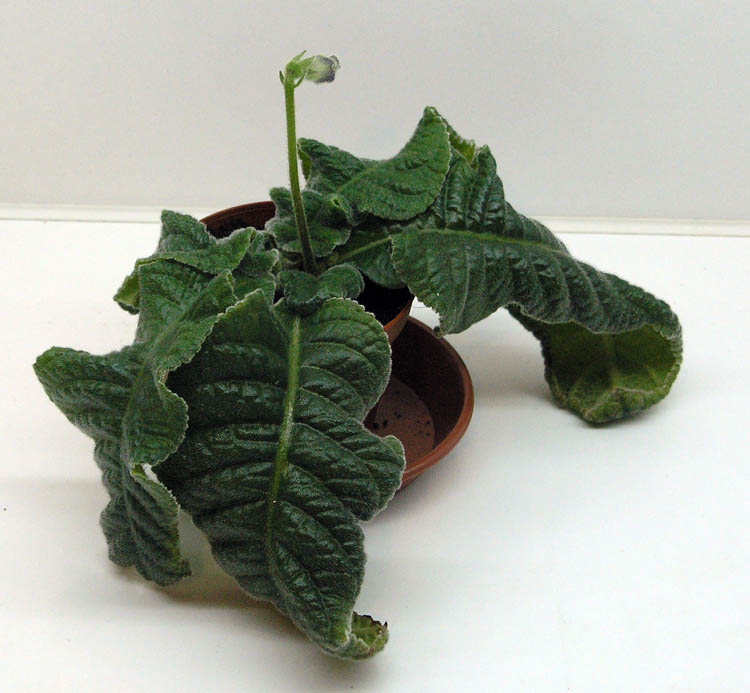 Pavel suggests look closely at the "hair" This hybrid has xerophytic genes, that implies that this cultivar very sensitive to excess of water and does not like "rich" soil. If leaves' hair thicker toward the end or if they bend it means that this plant has too much water.
On the other hand, hairy leaves could mean the opposite - the plant is too dry. In this case the hairs are very dense, longer and thinner. This way the plant protects itself from evaporation.
This cultivar does have more hair than average. Therefore, in adverse condition it easy to notice plant's reaction.
Another problem with the plant above that it has more than one rosette. This hybrid has wide leaves. If plants has more that one rosette the peduncles might not have enough space to come out.
DO not remove old leave. For xerophytes these leaves are serve as supply of water and nutrition.
By the way, do not be disappointed when young blossoms are small. They will increase in size 2-3 times.
Also, like other silivan this hybrid's blossom could easily fall of during transportation.