DS-GERDA HEART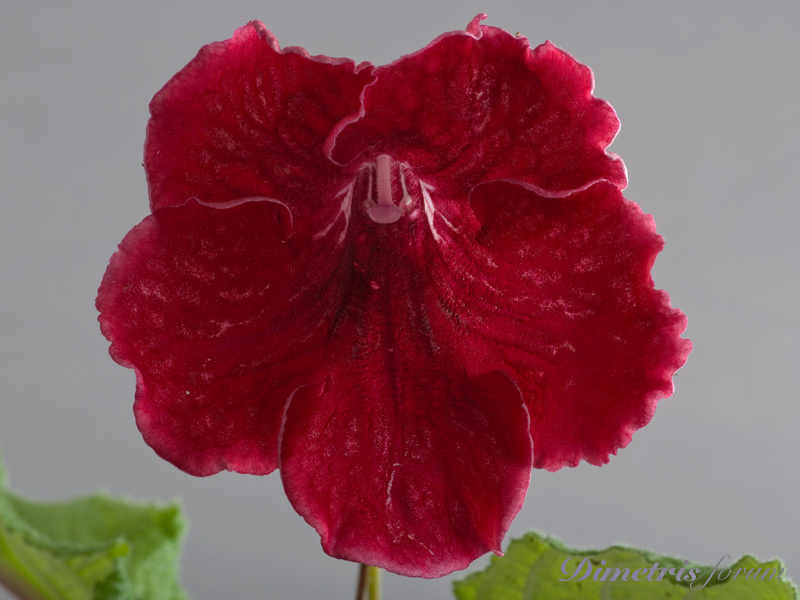 Young plant already has 9 cm diameter flower. Pavel thinks that this seedling is his best scarlet color Streptocaprus. Problem is that peduncles are not strong enough for that size blossoms.
Wow, this seedling is also fragrant. I already want it.
The petals are thick. First couple of weeks flower stems can hold the heavy blossoms, then they start to bend.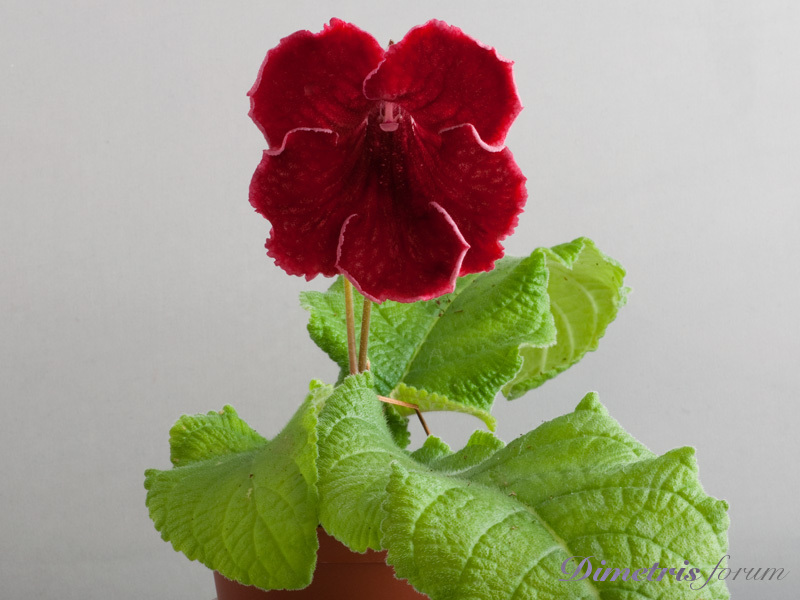 The petals look velvety,but not in the photo, but in real life.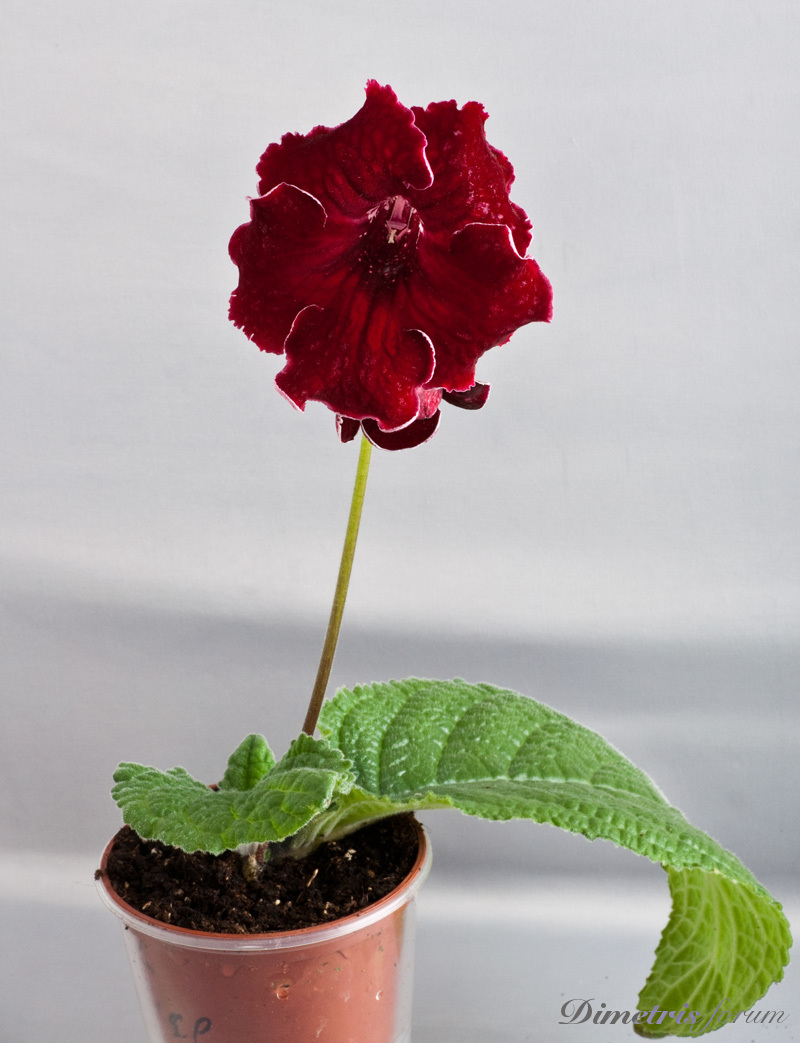 Next statement I don't understand. "After re-potting to the good soil peduncles are stronger and can hold the heavy blossom. "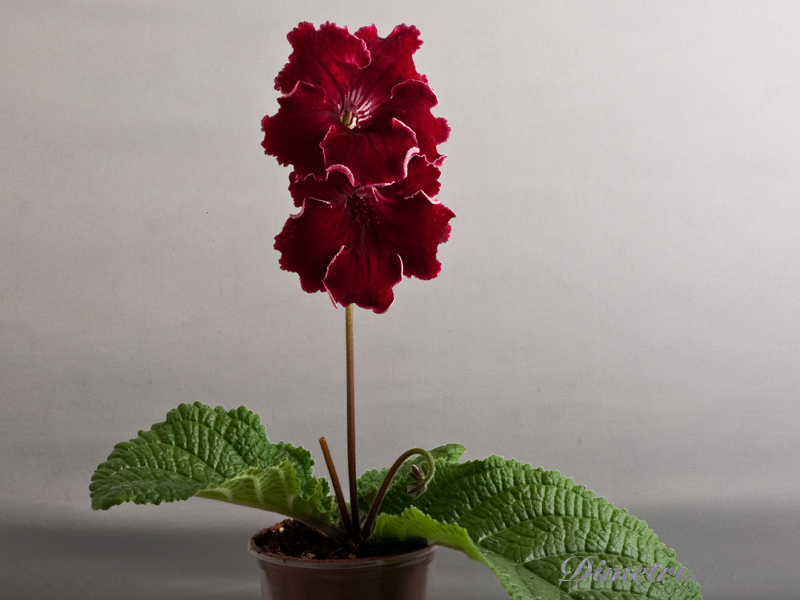 I guess I have ask Pavel about bad and good soil.

Finally - mature plant. Blossom are 4.25" - the largest pure red streps. However, red pigment always requires cooler temperature.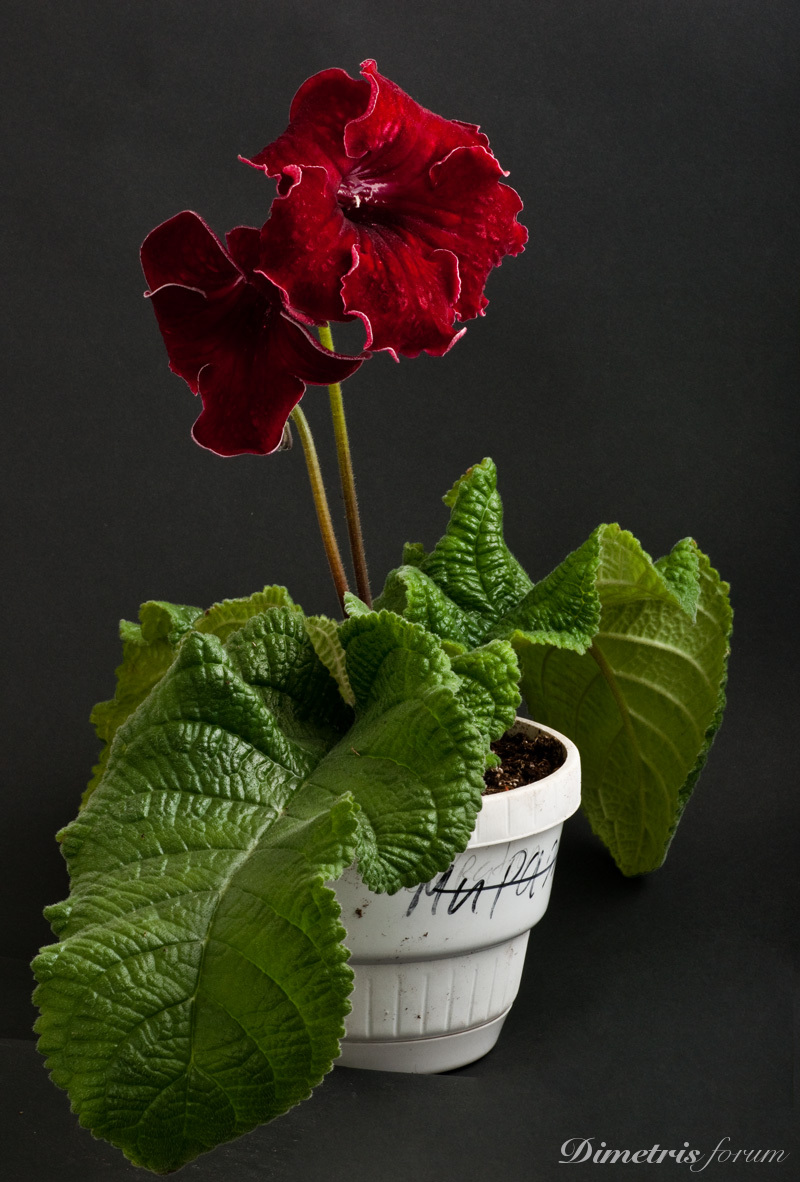 Flowers have interesting form.